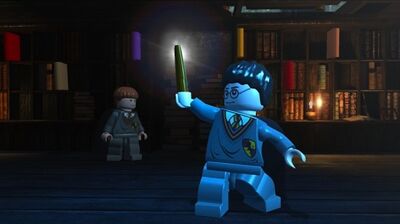 This year, there have been a few platformers that have stood out to be the best. But with some long, hard thinking, (that is true) we have had to come down to the one winner and this time round, Traveller's Tales Games have graced The MGA with one stunning entry from the
LEGO series. And next year sees the debut of Pirates of the Caribbean. Maybe they can work wonders on that aswell...
The winner is...
LEGO HARRY POTTER: YEARS 1-4
Arguably the best in the series and still more to come. Marvellous.
Ad blocker interference detected!
Wikia is a free-to-use site that makes money from advertising. We have a modified experience for viewers using ad blockers

Wikia is not accessible if you've made further modifications. Remove the custom ad blocker rule(s) and the page will load as expected.