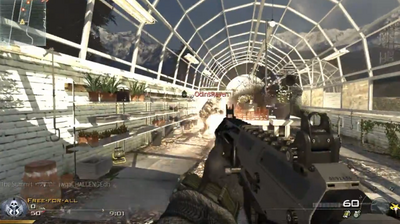 This is a popular Assault-Rifle from
Call of Duty: Modern Warfare 2.
About The Weapon
The ACR is a popular Assault Rifle from the multiplayer modes in Call of Duty: Modern Warfare 2, it rivals superiority over the F2000 Assault Rifle, which is unlocked in level 62 in multiplayer. The ACR, at level 48. It has high accuracy and comes standard with 60 rounds. It is made even more accurate by the holographic sight, which you can clip onto it if you have met the skill requirements. Grenade launchers are always recommended for it.
Me Love Cars - Founder of Motopedia, Gameopedia and Battlefield: Bad Company 2 wiki. 21:26, May 4, 2010 (UTC)
Ad blocker interference detected!
Wikia is a free-to-use site that makes money from advertising. We have a modified experience for viewers using ad blockers

Wikia is not accessible if you've made further modifications. Remove the custom ad blocker rule(s) and the page will load as expected.